Companies that don't promote their services on the web are almost invisible today, that's why many of them resort to Joomla in order to build strong online presence. Creating a website without costly assistance of specialists requires proper guidance on using this content management framework. As a rule, entrepreneurs are overloaded with work to such a great degree that they don't have much time to read long manuals. This is when our set of free Joomla tutorials will come in handy.
Brief materials featured in this post are intended for everyone who wants to receive quick Joomla training without any preliminary knowledge. They have been compiled by true experts in their sphere, which gives an opportunity to master all the basic concepts of this CMS with professional help.
Our set consists of manuals in both text and video formats. The former are complimented with screenshots to help you avoid any misunderstanding while the latter will let you see the way tasks are performed. Today, there is nothing more efficient for rapid learning than free video tutorials. Just use one of the presented online guidelines, and you'll be able to build an awesome Joomla template for your website. Follow this link to find some creative ideas for it.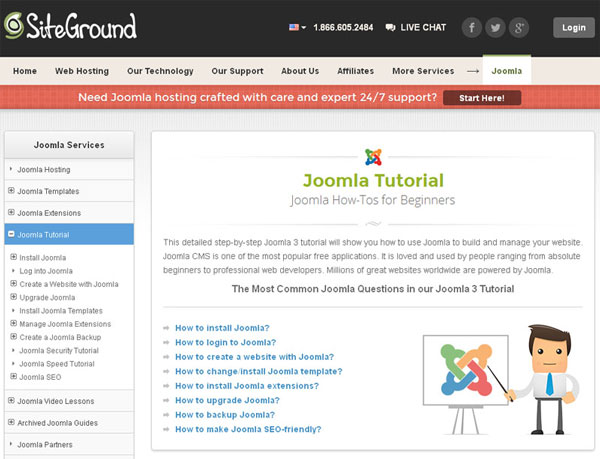 The first Joomla tutorial for beginners from our set is available on siteground.com. Created by a founder of the mentioned CMS, Brian Teeman, this authoritative manual provides detailed explanation of the following issues:
Joomla installation. Here, you will figure out how to download a set-up package, upload files to a server, create a database, and go through the installation process.
Joomla registration. It will help you learn about gaining access to the administration log-in and get hints on what to do in case you forget it.
Website creation. In this section, you'll become familiar with the Joomla structure and its numerous capabilities allowing you to acquire basic skills in order to build a simple web platform.
Installation and change of Joomla templates. Reading these instructions, you'll become aware of how to set a new template as default on your website.
Installation of Joomla extensions. This topic boasts of special value, as it covers three efficient methods to add extensions to your site, which will improve its functionality dramatically.
Joomla updates. To provide proper security of your website, it's important to keep it upgraded, which is easy with directions mentioned here.
Joomla backup. In case of your website malfunction, you will be smart enough to fix it if you look through guidelines presented in this section.
SEO friendliness. Details of this section will be useful to make your website look favorable to search engines and, therefore, rank higher.
There are also several free video tutorials with a transcript and subtitles on siteground.com. You won't only learn how to create a new website using Joomla 3, but also how to upgrade older versions of this CMS, particularly 1.5 and 2.5, to the latest one. Don't hesitate to watch videos by Brian Teeman to get the hang of Joomla in an instant.

joomlatutorials.com is another great place where you can find a vast collection of guidelines gathered from different sources and dedicated to many versions of Joomla such as 1.5, 1.6, 2.5, 3.0, and 3.2. Everyone who will decide in favor of this tutorial will be able to master both fundamentals and advanced concepts of managing the mentioned CMS and taking complete control of a website. If you need to focus attention on some specific issues, it's not a problem at all, as instructional materials are conveniently divided into categories for each version:
Setup (Joomla installation / upgrade, SEF enabling, creation / update of extensions, global configuration)
Menus (menu manager, web links, featured / archived articles, menu items, category lists, news feed, iFrame wrapper)
Content (content management, batch process, publishing controls, template assignment, addition of content items / contact forms / articles / categories, change of access level / front page layout / homepage)
Admin (backup database, email users, setup RSS, media / module / user / trash managers, who's online / wrapper / breadcrumbs / statistics / web links modules)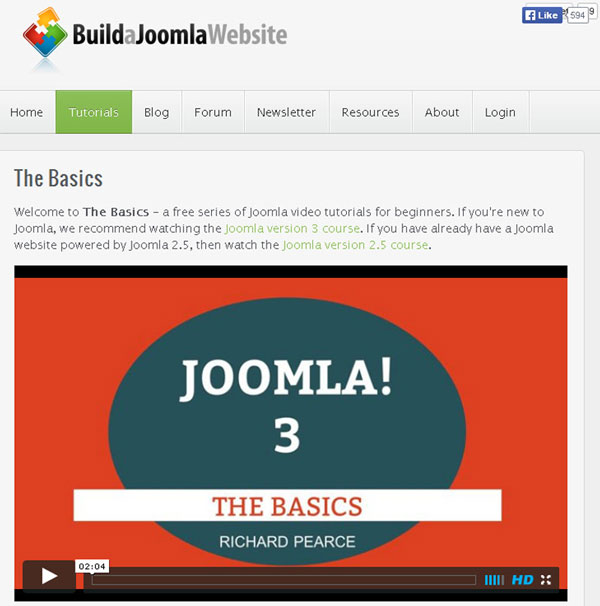 People eager to become competent in management of the latest Joomla version shouldn't ignore a video course provided by buildajoomlawebsite.com for free. It has been praised by thousands of learners from different parts of the globe. Instead of wasting time on lengthy manuals, this Joomla tutorial gives an opportunity to acquire practical skills in only 2.5 hours. There are 3 sections in the course that will introduce all the CMS essentials to you.
Overview. The first section informs of Joomla peculiarities, versions, and factors that make this CMS prevail over the others. Here, you will also find some data about web hosting requirements as well as FTP and ZIP software.
Installation. This section is focused on getting started with Joomla and its set-up process in 2 easy ways, standard and fast. The latter requires making use of Softaculous, a quick start application.
Concepts. The last section will help you understand the basics of Joomla Administrator and learn how to create categories, articles, pages and secondary content as well as insert images into articles and modules. To derive the best possible benefit from your website, you'll also become aware how to expand its functionality via third-party extensions.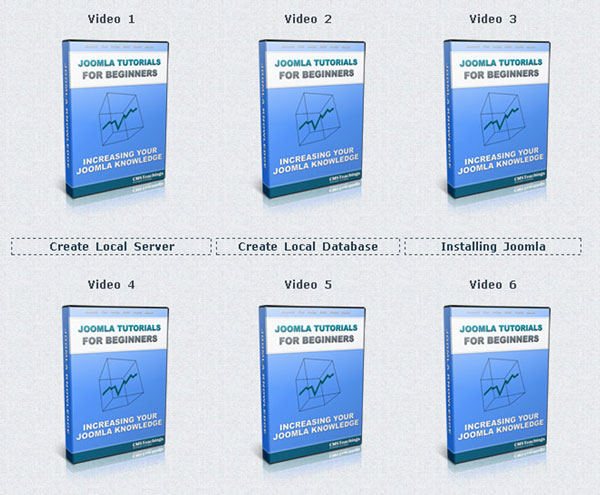 The next Joomla tutorial is even shorter than the previous one. It consists of 15 videos that last a little more than an hour and a quarter. Good things are said to never happen overnight, but this statement doesn't seem to be true judging by the duration of the course available on cmsteachings.com. If you give a try to it, you will find out how to fulfill the following tasks:
create a local server and database;
install Joomla locally;
work with extensions, content, menus, columns, and footer;
set up Joomla templates;
install a Joomla showcase;
introduce social media options into Joomla;
manage settings of Joomla articles;
transfer Joomla from a local server to the online one.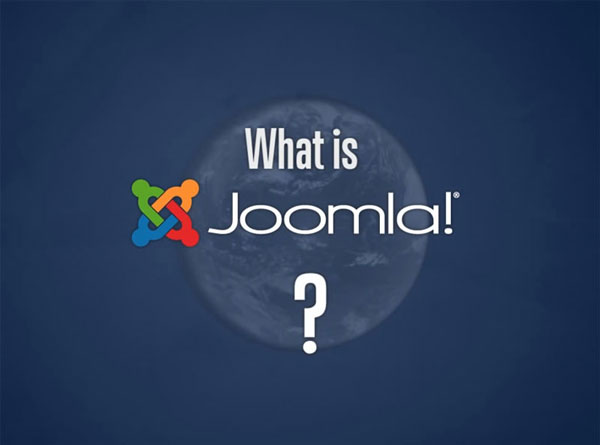 Barrie North, an owner of compassdesigns.net, has also contributed to Joomla training by publishing useful materials on his resource. If you proceed to his website, you will find a lot of valuable articles on various aspects of this CMS there. They have been approved by numerous beginners in the web design sphere and will definitely appeal to you. After reading these posts, you'll make yourself familiar with the following issues:
installing Joomla;
creating a blog with Joomla;
organizing content in Joomla;
optimizing images in Joomla;
building online communities with Joomla;
making Joomla templates;
designing a three-column Joomla theme;
using Google Web Optimizer in Joomla.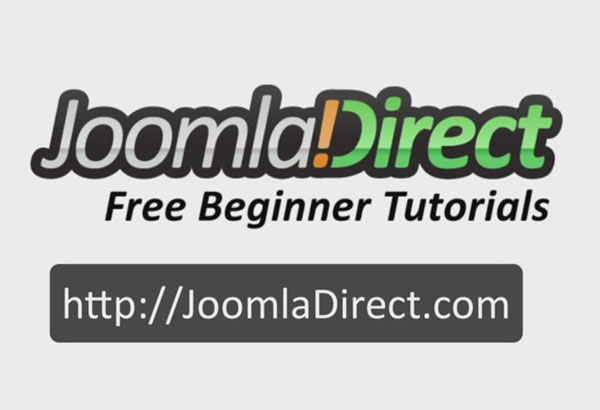 In course of learning, many questions may arise and, if you don't find answers to them, you're unlikely to master Joomla. This factor motivated us to include tutorials available on joomladirect.com in our set. In addition to primary Joomla matters, many other issues are addressed here. If you give preference to this resource, it will present no difficulty to do the following things:
protect Joomla websites;
use Incapsula, a Joomla security service;
change logos on Joomla templates;
set up and use Akeeba Backup, a tool for Joomla backup;
update a Joomla website with Akeeba Kickstart;
enable a SEF URL feature of Joomla;
upgrade older Joomla versions to the latest ones;
use article images to control the look of Joomla blog layouts;
transfer locally built Joomla websites to live web servers;
install Joomla manually on a hosting server;
build the first Joomla website;
install language packs for a Joomla website.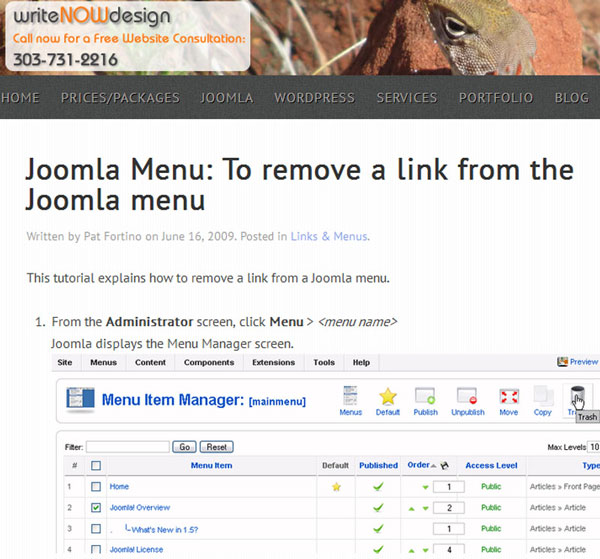 The last tutorial in our set has been compiled by bloggers of writenowdesign.com. It comprises posts providing comprehensive explanation of Joomla management for newcomers. Even if you've already gained some knowledge but have many gaps in it, the information available in this source will help you fill in them. Look through the main points emphasized on writenowdesign.com:
main features of Joomla;
content management;
usage of Joomla extensions;
global configuration;
Joomla search engine optimization;
CMS updates;
management of menus and links;
work with images and videos;
Joomla social media opportunities;
Joomla speed-up with caches.
It's never easy to start doing something from scratch, but following proper guidelines can alleviate pains significantly. Our set of Joomla tutorials is meant for people who have no idea how to build a website using this CMS, but feel an urge to do it. All the instructional materials mentioned in this post are focused on basic and advanced topics for you to become a confident user of Joomla. Moreover, they are completely free so you won't need to worry about any extra expenses. Don't hesitate to take advantage of them to save your time, efforts and money.
The content of this post is licensed:
---
---