If you're unfamiliar, Vine is a mobile app created by Twitter that enables users to record six-second video clips to share online. Similar to the way Twitter works, Vine users can follow one another to stay up to date on their latest video postings. Vine has tremendous value if used correctly. Videos can be uploaded to school websites, used as promotional material on social media platforms, and promote interaction between recruiters and prospective students.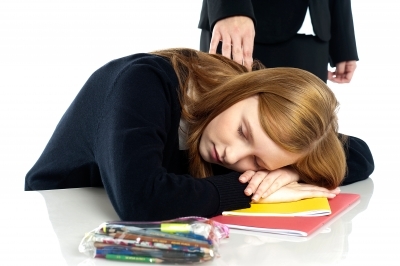 Use Vine as a way to engage prospective students and spark their interest.
Use Vine for Question-and-Answer Discussions
If you're looking for a way to supplement the material on your school's website, Vine can be a great way to encourage discussion, share your current student's first-hand experiences, and promote and market degree programs.
In addition to answering questions to prospective students through email, telephone, or in person, use Vine as a way to communicate. This can be especially helpful if your recruiting students for a distance-based program, as it can help them put a face to a name. If you're compiling a list of frequently asked questions for your school's website, use Vine to record video responses instead of relying on a text-based format.
Have Students Document a Class
Have current students document their experience in a course by keeping a video journal using Vine. With their permission, use the video as a way to promote the class and supplement educational materials for future classes.
Not only can you share this information on your school's website, but you can take advantage of social networking to highlight the program's curriculum, faculty, and student body. Share the video on the school's Facebook and Twitter account so that prospective students can take a glimpse into a particular program or course.
Give a Virtual Campus Tour
If you're trying to give prospective students reasons they should attend your institution, why not give them a brief video tour? Although you only have six seconds per video, this is plenty of time to create multiple videos highlighting the features of the school's campus and facilities.
Record a short tour of the dorm rooms, classrooms, cafeteria, and any amenities you offer. The videos can be sent directly to your Vine followers, posted to your Facebook page, or uploaded directly to your school's website.
Introduce the School's Faculty
One strong-selling point should be the experience and expertise of your school's faculty. Use Vine to give the school's faculty a very brief introduction that can be posted directly on your social media profiles or website. If the school's website breaks down each program by class, you can use Vine to create a brief introduction to each program or course. The more information prospective students have, the more of an informed decision they'll be able to make.
Send Out Updates
Tired of sending out emails with updates regarding enrollment or the application process? Use Vine to send out updates to your prospective students, or have them include a short video introduction with their application. Use Vine to encourage discussion on your school's Facebook page or Twitter profile. If you're holding events or an open house for prospective students to visit and tour the campus, send out your invites or details about the event utilizing Vine.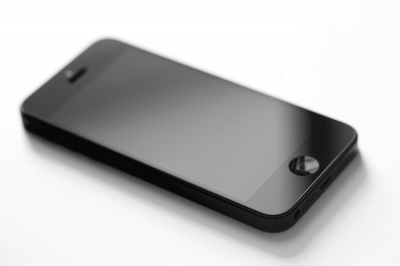 All you need is the Vine app and smartphone with a camera to get started.
Highlight Your School's Activities and Clubs
Show off any clubs or activities that your school specializes in, such as a drama or theatre program, student government, and athletic programs. If you're recruiting for your school's athletics department, use Vine to interview current students, coaches, or department heads. Create a short advertisement on Vine that highlights these programs or clubs, and post them to your social networks and school's website.
Figure Out What Works and What Doesn't
You may find that Vine is only suitable in certain situations, so remember as with any new technology there is trial and error. Figure out what works in your recruitment process and what doesn't. If you find Vine works best for marketing specific classes and increasing enrollment, focus your efforts on that area.
If you've used Vine for reaching out to students in the past, share your experiences below!
Image courtesy of stockimages / FreeDigitalPhotos.net
Image courtesy of foto76 / FreeDigitalPhotos.net
The content of this post is licensed:
---
---