So tomorrow is going to be the first "Links of the Week" I'll miss since this blog was started five months ago but I'm fully unplugging for the weekend and heading to the Indy 500 for Memorial Day Weekend. Usually I'm more of a Coca Cola 600 person as this is going to be only the second 600 I've missed in the past seven years. I bet you readers didn't know that did you!? Probably don't really care either… It's not that I'm a huge racing fan, but I love to people watch and the atmosphere. For the record I go to ONE NASCAR race a year. Since I've already called myself out, I'll let you fully laugh at my expense with some previous "race" picture. As you can see, I really enjoy getting in character!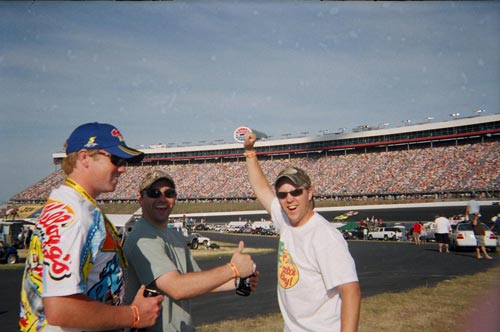 For some reason I thought it would be a good idea to hold my hand up while
enjoying the Coca Cola 600 in 2007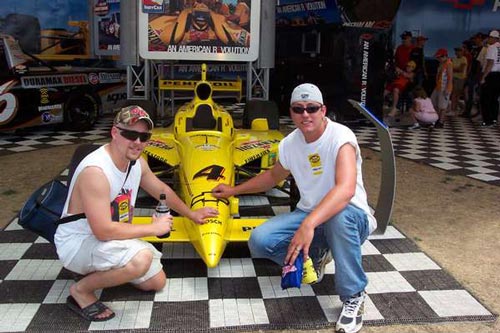 Notice the "Intimidator" shades, pit pass, and camo racin' hat.
It's amazing how this picture from 2005 foreshadows my adventures into
Indy car racing three years later
Ok so that was TOTALLY unprofessional, so let's get focused again guys.

This past week while on LinkedIn I saw Michael Fienen and Karlyn Morissette had joined a Web Communications in Higher Education group and followed suit by joining. If your into higher education web and on LinkedIn go join the group (I have no idea how to link to a group in LinkedIn sorry so here is the link to the LinkedIn Groups page). Also let's connect and you can find a link to the group off my profile.
Finally, here are some links to save you from .eduGuru denial until I get back the middle of next week.
Have a wonderful Memorial Day weekend!
The content of this post is licensed:
---
---