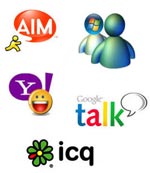 So you are like most people, most people meaning a techie who reads this blog, and have more than one Instant Messaging client that you use to stay connected with your network.  Maybe if you have a good long term memory you remember the post I wrote about ping.fm being your master status update service for Facebook, Twitter, LinkedIn, etc.?  Wouldn't it be nice that instead of having to login to AOL Instant Messenger, Yahoo! Messenger, GTalk, and the list goes on, if you could just login to one client to communicate with all your favorite people?  Guess what?  You Can!
There are quite a few services that allow you to do this and I've been testing each out over the last week or so to come up with my personal favorite.  Aka the Winner, winner, christmas dinner! So let's look at some of the services out there that do this and compare.
The Master IM Clients
Trillian
Get Trillian.  This client has actually been around for a while.  I guess I first remember hearing about it four or five years ago way back in my IT days, but never really used it because at that point I was still mostly an AOL Instant Messenger type of person.  Trillian has a pro version which also allows you to install plugins and the one that really stands out is it's ability to incorporate Skype contacts into it.  As far as I know none of the other services support Skype.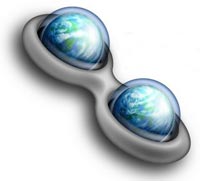 Supports:
AOL Instant Messenger
Yahoo! Messenger
MSN Messenger
IRC
ICQ
Meebo
Sign-up for Meebo.  Meebo's biggest strength is also it's biggest weakness in my book.  It is strictly a web service which is good if you are constantly on various machines and can't install software.

Supports:
AOL Instant Messenger
Yahoo! Messenger
MSN Messenger
ICQ
Jabber
Flixster
[Update: Facebook & MySpace now supported]
Digsby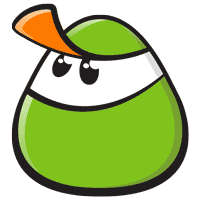 Get Digsby.  Is there anything Digsby doesn't do, well besides Skype?  Digsby pulls in lots of Instant Messenger clients, including Facebook Chat!  It also provides Email notifications and Social Networking Updates, WOW! Note:  Currently only available on Windows.
Supports:
AOL Instant Messenger
Yahoo! Messenger
MSN Messenger
GTalk
ICQ
Jabber
Facebook Chat
Email Notifications from Gmail, MSN, Yahoo, AOL, IMAP, POP
Social Networking updates from Facebook, MySpace, Twitter, LinkedIn
Pidgin
Get Pidgin.  Pidgin looks to have a lot of promise as there are some interesting plugins to allow additional functionality and it even has a portable app version which is a really nice touch for putting it on a USB drive for the go.  Also supports Skype through plugin.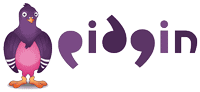 Supports:
AOL Instant Messenger
Yahoo! Messenger
MSN Messenger
GTalk
ICQ
IRC
MySpaceIM
Adium
Get Adium.  Adium supports a wide range of Instant Messanging clients and specifically handles some Apple ones.  Note: Adium is for OS X only. I didn't actually test this because I don't use my office Mac enough to test it.  Actually it is on the other side of the room and I'm lazy.  Also supports Skype through plugin.

Supports:
AOL Instant Messenger
Yahoo! Messenger
MSN Messenger
GTalk
ICQ
XMPP
MobileMe
MySpaceIM
Facebook Chat
LiveJournal
And The Winner Is…
Of course  this is just my opinion, but Digsby is one amazing service.  One of the things I missed about the native GTalk or Yahoo! clients is the email notifications.  Digsby does this for you along with the email notifications and social network updates.  Simply amazing.  As I was putting this post together I was talking to Brad @ SquarePeg and he had this to say.
"I did an inter-office poll, 55% of employees said they already chat/IM during work. Digsby is nice because they can login to both accounts.  They can have personal and professional IM going at the same time, which is crucial to the success of the project."
The one drag that really hurts Digsby is Skype integration.  In doing a little research into that option I did run across VoxOx which claims to do everything Digsby does including that Skype thing.  I did install and briefly test it, but I think it's still in an early beta and it just felt like it tried to do too much.  I think there will come a point where this baby really delievers but it's just not quite there yet in my opinion.  Of course if you don't have Windows, Digsby is no good for you so Adium has to be the clear winner although VoxOx also have a version for Leopard.
Bonus Coverage
If your into aggregating your Social Networks you might take a look at 8hands.  Currently in Alpha and only availabe for Windows it's still early, but this one might have some promise as it supports a long list of Social Networks (Facebook, MySpace, Flickr, YouTube, WordPress, Twitter, LiveJournal, Blogger, FeedBurner with Friendster, Xanga, Last.fm, and Bebo soon to come).