Ok so this was really launched last week, but most likely you wouldn't have known unless I told you.  So introducing the redesigned Wofford Newsroom!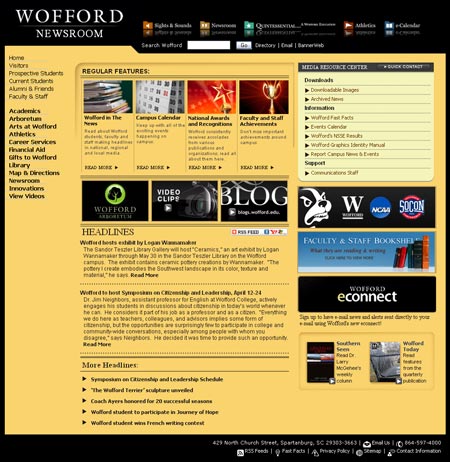 The Newsroom Page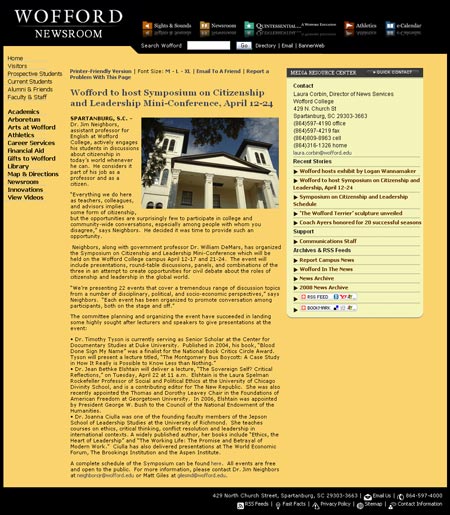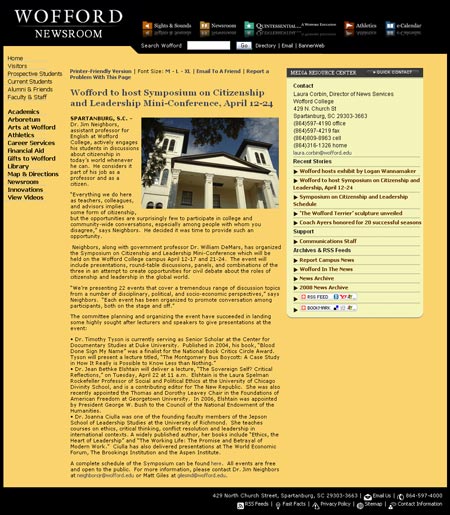 An Example News Release
Although we had links to video, blogs, and social bookmarking on the old template we are attempting to do a better job to attract individuals to these options.  For a social bookmarking option AddThis was chosen over ShareThis, or any number of other options, mainly because the color scheme meshes well with the rest of our site.  AddThis allows users to submit content to multiple Social Bookmarking sites and provides you with some tracking, although very basic.  I'll be the first to admit that ShareThis probably has the market share and with their recent $15 million funding will probably be the long term winner of this quickly becoming essential feature. 
From additional testing I would also say ShareThis has better tracking and a better widget, but I'll save all this for a post another day.