The following is a guest post by Jonathan Steffens who hails from the University of Missouri where he serves as a Internet Administrator Expert since 2005.  Prior to the move to Higher Education he fancied himself a freelancer in Silicon Valley serving clients such as Cisco Systems, IBM, Webmethods as a multimedia and web technologies consultant.  Jonathan blogs at Vagabond by Nature and you also connect with him through TwitterLinkedIn, or Flickr.  This is the seventh post of the .eduGuru Blogger(s) Search Contest.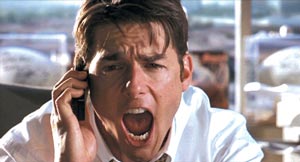 Like most professions it's easy to get caught up in the day-to-day projects, politics, and assignments inside Higher Education. However, sometimes especially during holiday breaks or slow Fridays we do get some breathing room to catch up or sometimes step forward in our professional lives.
It Starts With You
Now most you by merit visiting this blog (or reading it on your favorite RSS reader) likely suffer from the same addiction as me with information overload from RSS feedsTwitter, email and number of other sources that provide a swell of ideas, useful tricks, and inspiration. Now in order to leverage that bit of information you came across, rather then filing it away or sending it to bookmark oblivion. You need to TAG it, try using these handy addons from deliciousRemember the Milk, or your own Get Things Done process. The important part is that you classify the article/idea to help you later act on it.
Handy Resources to fill your plate
Now in case you haven't had your fill of sources, let me point out a few good feeds to add to your inspiration toolbox that vary on your role:
Graphic / UX Design
Smashing Magazine - Showcasing some of the best designs and web techniques around to inspire us all.
PSD Tuts - Staple of the Envato network, excellent resource for photoshop tutorials.
Boxes and Arrows - Take usability to next level with these indepth articles.
Marketing / Social Media
Traffic'd - Social media Marketing is what they do [period]
SheGeeks - Feeding your social media and Web Addictions
Alumni Futures - Quite frankly one of the best High Ed authorities on marketing with emphasis on technology.
Professional Development
Freelance Switch - We're all 'freelancers' at heart aren't we? Helpful tips managing your personal brand.
Lifehacker - Improve your life, not just your career with tips ranging from DIY projects, personal finance, to software tricks.
Freelance Folder - Another read for perpetual multi-tasker and everyman in the office (or home office).
Web Design / Coding
Net Tuts - New from Envato, has quickly become indispensable resource for coding how-tos.
DZone - Digg-style mashup of latest greatest coding and design articles on the web.
Vandelay Design - Alittle of everything to give you tuturials, tips, and lots of inspiration.
Preparations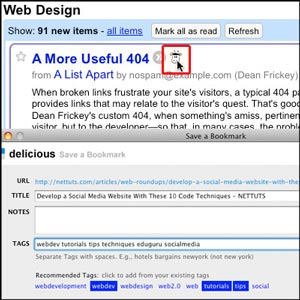 Once you found a task from your varied sources you need to quickly tag it with the type of action or category (see catagories above for example). I prefer to cross tagging such as DIY (Do it Yourself) with Office Upgrades or Inspiration and Web Design to aide with some quick context when you revisit the task later.
Just like attending a conference, schedule the time for yourself to work on these individual projects - such as a slow Friday afternoon, a quiet holiday break. And in case your boss wonders what your up to - reassure them this is to develop your skill set just like conference or training seminar and doesn't cost them a dime.
Why it Works
The key to making this work, is that you select projects that interest and challenge you, especially if you haven't flexed those skills in a while or EVER!
For instance, take a tutorial on creating a movie poster in photoshop - can increase your understanding in typography, graphic layering, and help you ace that next graphic invitation or HTML email.
Or try that integrating your favorite social media service into your portfolio or blog - not only will it help professional site it will give you the skillset to deploy the same integration in your next project website.
Finally, take the time to write that guest blog you've been itching to do to highlight your latest projects and expand your ability as copywriter and educator.
All these actions help to benefit value as working professional and build on your existing strengths to both your employers and yourself - so encourage each of you to make the time to pick a new fun project for the holiday season.
Sound off below and share your tips for professional development, everyone has method to organize the maddness - what's yours?