The big news of the week is Yahoo's acquisition of IndexTools.  I'm not saying this because of personal experience, but that appears to be the buzz from a lot of blogs that I follow.  Unfortunately I must admit I've never used IndexTools so I'm at a loss here.  Here are some links to what experts have to say about the acquisition, yeah that's right experts not my usual techcrunch, readwriteweb, mashable links to news.
How Yahoo! buyin IndexTools changes Web Analytics
On Yahoo's acquisition of IndexTools
Yahoo! Acquires IndexTools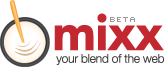 Also for you Higher Education people out there who enjoy social boomkaring sites, I created a private group on Mixx that is strickly for High Ed Web related content.  If this is something that you might be interested in I encourage you to sign-up for Mixx, if you haven't already, and join us! 
How To Excite People About Web Analytics: Five Tips - Getting your key decision makers to use data can be tough. This article lays out five strategies you can use to truly get people excited about using data & analytics.
Blogging meets literary analysis: why people read blogs - Does a blog by any other name always read so sweet? Researchers use elements of literary theory and human-computer interface work to view what makes a blog from the perspective of its readers.
The Beginner's Checklist for Learning SEO - The following is a compilation of the most useful checklists I have completed in order to learn SEO. My intent is that this list can be used by people who are inexperienced in SEO but want to learn more.
I Saw The Future Of Social Networking The Other Day - Mobile Social Networking
Connected Employees: Useful or a Liability? - Lisa Barone asks: "Is the new connected employee, the one that reaches out to industry contacts via Facebook and stays in the loop during the day via Twitter, a resource for the business they work for or a time-sucking liability?"
May 1st RSS Awareness Day: Get Involved - Great idea. Help spread the word
- Online spending is expected to rise a robust 17 percent this year, despite a sluggish economy that has bruised many brick-based retailers, according to an annual survey to be released Tuesday.
Google App Engine is a Go - Web ManagerRichwalsky does some reporting for us about Google new service App Engine Service. For those of you wondering what the big deal is? THIS IS HUGE… like potential revolutionary…
Attention Website Owners: If You Aren't on Google's First Page, You're Dead to Us - It's not that we don't value what you have to offer. It's that we, the search engine using public, are too hard-pressed for time and/or lazy to bother to look for you.
Google's US Search Market Dominance Hits All Time High - Traffic analysts Hitwise released new numbers today finding that Google's marketshare in US searches rose last month to an all time high of 67% of searches performed. Just goes to show it's worth it to optimize for Google and let the rest figure out what
The 5 Levels of Social Media Relationships - Does having face-to-face interactions really have an impact on your friendships? Is someone going to be more faithful just because they have seen your face and had coffee with you?
iPhone is already the top mobile browser - Nokia's Symbian clocks in at No. 2, while Windows Mobile languishes. Some useful knowledge for anyone who is developing for web, or to know they really don't have too.
Blogging As Fast As We Can - Three well-known tech bloggers have had heart attacks since December, and a story in the New York Times suggests that the high stress of blogging may be a cause. Jeez it's just a blog and is suppose to be fun…
7 Brand Name Social Networks - When big brands decide something is hot, they will move in and attempt to copy it. Sometimes they actually succeed …
Why People Participate in Social Media - Some reasons why people participate in Social Media
Mobile Ads: Sunday Statistics Ed 4 - I bet you had no idea that mobile phone advertising had gotten this important. This is some data that really makes you have to take it to the drawing board and figure out how to get onboard.
It's 2008: Is Your 911 Website Ready? - Karine Joly gives us Eight tips for designing an institution's crisis web template
Social Media Networking and ROI: How to Maximize Value and Minimize Cost - A well thought out and written post over on Dosh Dosh
700MHz spectrum winners detail plans - Verizon and AT&T plan to use their spectrum for high-speed 4G networks, while Qualcomm will use its winnings to expand its FLO TV service
Test your web design in different browsers - Browsershots - Excellent free open-source on line service. When you submit your web address a number of distributed computers open your website in their browser, make screen shots and upload them to the screen.
What you don't know about optimizing PDFs can hurt you - Here's a comprehensive guide to optimizing PDFs for search engines, searchers, and site visitors.
March Search Market Share: March Madness in the Search World - Overall volume of search in March exploded, with total queries increasing over 6% and surpassing the 9 billion mark. That's the biggest month-over-month increase in total search volume since July of last year.
The College Blog Network - College blogs by student, alumni, and faculty bloggers - There are lots of college blogs, but have you ever tried to find them? What about blogs specifically at your school, or a neighboring college? Large blog indexes such as Blogger and Technorati may have so-called college blogs, but in many cases the author…
How to find Good Student Blogs: My Top Five Techniques - Sam Jackson offers some excellent tips for finding good student bloggers. This is the sort of post every admission office should read before looking for new bloggers.