Intro

In a simple explanation del.icio.us is a bookmarking service that uses tags instead of folders to organize bookmarks.  Because del.icio.us is an online service it is not restricted to a physical computer.  The only thing that you need is a web browser.  Many sites across the Internet support multiple bookmarking options and del.icio.us is one of the most widespread.  Instead of trying to explain del.icio.us any further here is a really good short intro that explains del.icio.us and even gives a pretty good educational related example.
Features of del.icio.us
Network- With del.icio.us you can also follow others and see what they bookmark.  This can be a great way to know what friends, coworkers, and colleagues are bookmarking.
Tags - It is very simple to follow certain tags and know anytime something with this tag is added to the system.  For example, maybe I want to follow anytime someone tags something like Wofford.  You can also combine tags by using a + symbol between the tag options.  This can be helpful as a way to drill down into something specific  either when searching through your bookmarks, someone else's, or the whole network.
Popular- Similar to Digg or other networks del.icio.us does have a front page of what pages are being bookmarked by a lot of people recently and overall.  You can also drill down from popular to specific tags.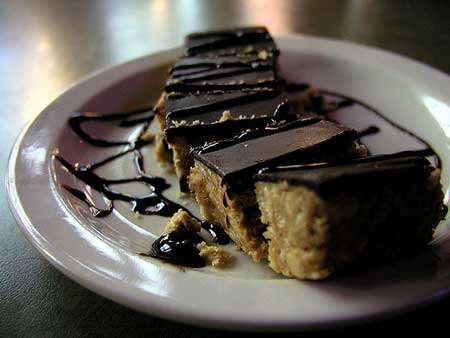 Crazy Delicious by massdistraction
RSS - Any list that you create can be pulled as an RSS feed.  This can be useful to display your bookmarks on your blog, pull a feed of your friends bookmarks, pull a feed of popular bookmarks about a specific category, or any combination of the above.
URL- The URL function is a valuable tool that really isn't mentioned anywhere.  What this does is provide you with information if people have bookmarked a specific URL and what tags were used.  This can be useful to check to see if anyone is bookmarking a specific website or page.
Uses
I use del.icio.us to organize and manage all of my favorite bookmarks online.  Anyone who regularly reads this blog is very familiar with my weekly links.  That list is quickly put together each week based on what is in my del.icio.us feed.  With a simply copy + paste then some find and replaces to the code it's quite easy to take the list that takes a week to compile and turn it into a post that hopefully others find useful each week.
Because people tend to bookmark sites that have lasting value, breaking news and short value gossip don't hold much value as a long term bookmark even in del.icio.us.  This tendency provides good value over the long term as a way to tag resource and sites that stand the test of time in the online world.  The test of time in the online world is a matter of months unfortunately.  An example of this might be I bookmark the website that provides the documentation about a new software release instead of bookmarking the press release about the new software.
Final Thoughts
Del.icio.us is only as powerful as the individuals who use the service.  Users that tag and write the best descriptions for their del.icio.us bookmarks ultimately provide the best services to the community whether they realize it or not.  A good example of this would be two people can bookmark the exact same page with one adding a meaningful description and useful tags where the other just bookmarks the page.  For the first not only is it easier for them to find this bookmark down the road, but in the system it would be easier for someone else who's searches on the tags to find more relevant and meaning based on the description and tags provided.  In many ways this the exact same as providing meta data for a web-page in the form of keywords and description.
For a page to get bookmarked in the first place it must be worthy of being saved by someone.  Because of this del.icio.us can be a good way to search the best of the web using tag searches.  Del.icio.us does have a wealth of tools to constructively search the best of the web.
For Higher Education marketing I don't know how much value del.icio.us holds, but for managing anyone, including Higher Education administers, online destinations and resources it can be invaluable.  The community aspect of viewing and bookmarking with others can be a noninvasive, quick, and productive way to share resources with others to increase productivity.
More resources:
Del.ico.us Toolbox at Mashable- Resource of over 180 tools and resources about del.icio.us
Absolutely Del.ico.us Tools Collection at QuickOnlineTips- This is another ridiculous collection of everything related to del.ico.us.