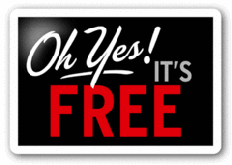 After rereading a two year old post over on Analytics Talk it inspired me to go create my own Destination URL builder for Google Analytics.  It's really a pretty simple thing to do inside of Excel and by turning it into a Google Spreadsheet you can share it across your organization so it is easy to keep track every destination URL's built for various campaigns.  Really it's the same as the EpikOne tool except I stripped out the content and term parameter because I never used them.  If these are parameters that you might use you might want to still check out EpikOne tool or simply create one yourself.
Check out the Destination URL Builder
So what does this tool do?  Well you insert some information, your URL, a source, medium, and campaign and it gives you your URL.  Nothing fancy, just to the point.
If you are anything like me then sometimes you can get confused about the difference between a source, a campaign, and/or a medium so being able to see what you have done in the past can make all the difference in the world.  Not to mention it stays consistent.  By creating a Google spreadsheet that is shared with other members of your organization everyone is on the same page.  Remember that the data in column G is dynamically created so you probably do not want to mess with this, but feel free to delete out everything else.
To download simply go to file (link above) and export it as a .xls.  From here you can tweak it to your own needs and upload it to your own google docs account or just use it in an Excel format.  I went ahead and populated it with some examples.  Enjoy!