Hopefully everyone is having a wonderful Halloween!  Last year we gave you a few Halloween comics so this year we thought we would once again offer a little humor.  After all you don't want to be totally spooked today, right?
Dr. Technology Training& Nurse MK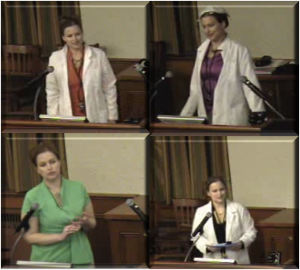 Technology Training might not quite have the split personality of the original Dr. Jekyll and Mr. Hyde, but on this day you should still watch out.
Ricky Bobby James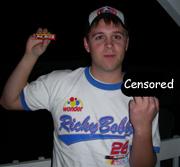 Founder"Ricky Bobby" James might not go as fast as the original… but you can bet if you don't chew Big Red you will still get the same advice.
Head of Marketing V
We are sorry you were ALL wrong.  Head of Marketing 's last name is NOT Morissette.  The truth will free you.
Fienster the Clown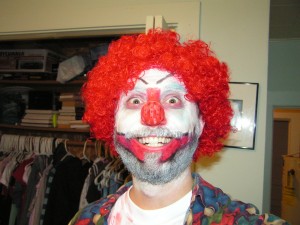 Director of Web Marketing is "scary" on target and never afraid to be a fiend when telling the truth.
The Web Rock Star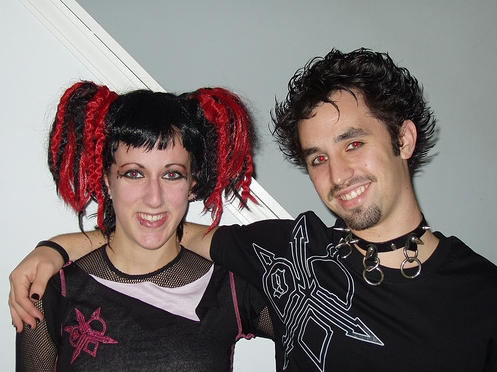 Yes Associate Director does tell us all how we can be "web rock stars" on EDU Checkup, but seriously you didn't know he was a true closet Web God of Rock?!
Other Halloween Costumes
Our friend Andrew Careaga appears to be having a whale of a time in his failure.
Maybe you know Joe Gaylor?  Well here is Todd Sanders being Joe!
Got a picture to share?  Leave a comment or send us a list and we'll add it to the post!