Last week, I vacationed with my family in Fort Myers, Florida and, despite the HORRIFIC cold, I was able to get out and do some shopping. I went into this one surf shop with my family and came upon the following ad: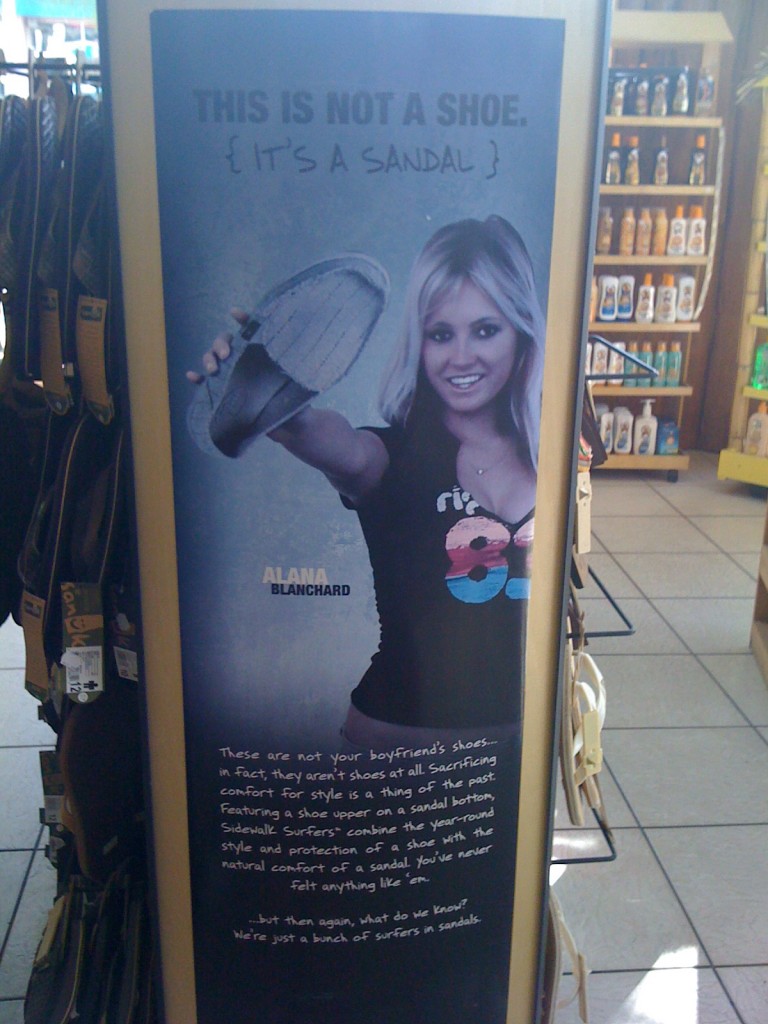 Immediately, I was intrigued. "It's not a shoe…it's a sandal…WTF??" So I went and sought out the product in the store: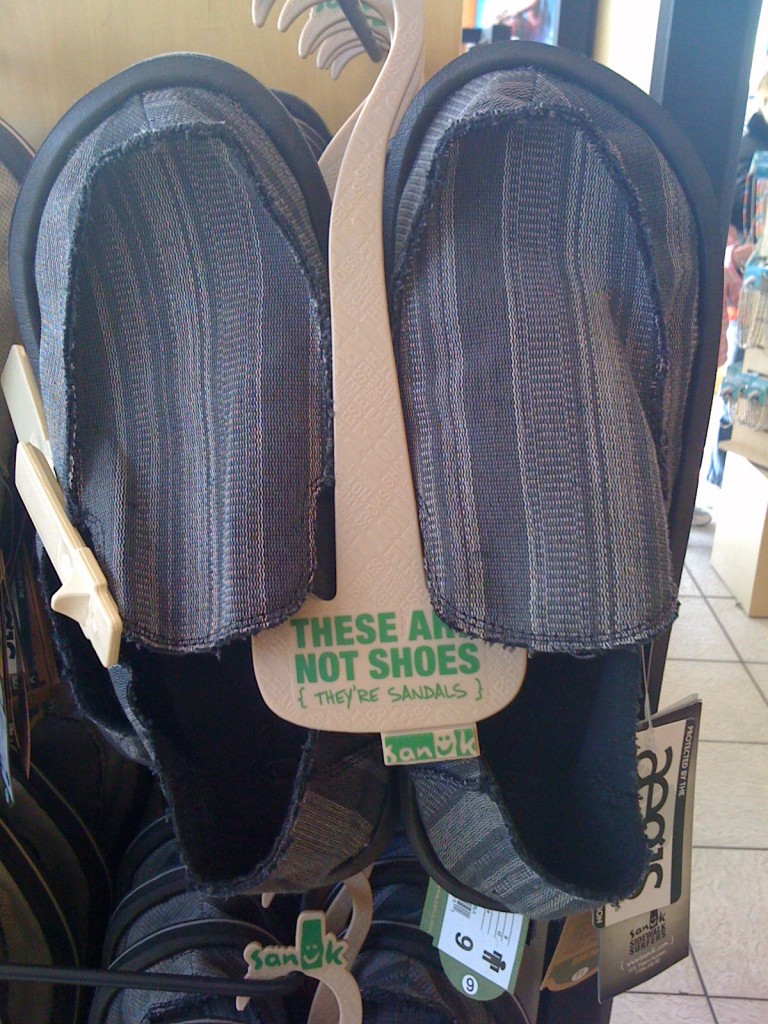 No dude. I'm like 99% positive that those are SHOES….not sandals. In looking around the further ads at the store, they are calling them "close-toed sandals". Let's look up the dictionary definition of "sandal" here:
a shoe consisting of a sole of leather or other material fastened to the foot by thongs or straps.
In other words, sandals are an open toed show. Calling this shoes sandals, no matter how comfortable they are, is the dictionary definition of wrong.
When I saw those ads, I was intrigued, but for the wrong reason - I was intrigued because I was completely confused and I wanted to figure it out. Once I did, I was even less likely to purchase the product, because they didn't sell me on its value.
How does this apply to colleges? Simply put, don't try to be something you're not. Embrace an authentic message that is easy for your audience to process and understand.
Every single one of you has a unique brand…something that a niche of prospects out there will want to be involved with. Yet so many schools run away from that uniqueness and do themselves the disservice of blending in with the masses. How many of you have some derivation of this as your key messaging points?
Small class sizes
Engaged faculty that will know you as more than a face in a lecture hall
Resources of a larger university, personal attention of a small college
Lots of sports and activities
Awesome study abroad opportunities
95% job placement within six months of graduation
I love it when a school founded on a religious tradition stands up and embraces their core values.
I love it when an all-girls schools proudly proclaims that the concept is not outdated, and that you will get a better education.
I love it when schools that have a really unique cultural aspect to their school and they flat out state "these are the kinds of students we want…and these are the ones we don't".
In other words, I love it when schools understand that they do not have to be everything to everyone in order to put butts in seats.
So embrace your uniqueness. If you don't, you might not confuse people as much as if you called yourself a sandal when you're really a shoe…but you haven't sold them on the true value your college offers either.
A distinct (and AUTHENTIC) brand makes all the difference in the world.