A while back I read a post over on SEOmoz about popular web browser toolbars and their value from a web developer or internet marketer perspective. It was a wonderful article that I highly recommend. This article had me thinking, this list is great but what about Higher Education professionals? I've been working on a list and actually had a conversation with Chris Strauber our Web Service Librarian about it. Somewhere deep down I guess I kind of feel like a web person putting together a list of Firefox add-ons that you use is sort of a requirement, right!? For the most part many of these are the standards that everyone has installed, but hopefully you will see something that that you just didn't know about. So here is my list.
Search and Analytical Data Toolbars
Sparky - Alexa Toolbar for Firefox - Why do I include a toolbar that many say is adware? Because this toolbar is an absolute requirement for anyone who is a web developer or internet marketer. I'm sure everyone has heard about Alexa well this toolbar provides you with wonderful data about web site rankings AND counts your traffic.

Alexa is a great system, but is known for it's inaccuracies and bias towards the SEO and SEM community. None the less if by installing this add-on you can help your institutions website rank better in this index it's a must.

Also this isn't proven, but I'm fairly certain that Google uses this data to help them update their index by crawling pages that are visited by Alexa users. ONLY Install the Firefox version. Alexa does have a Internet Explorer version of this toolbar and I still believe it still is adware.
UPDATE: I actually wrote half this post a while back, but never got around to publishing so I'm just updating as I go.  Alexa has updated their algorithms to be more balanced and pull from more sources so this toolbar isn't as powerful in helping sites you visit rank, but I still believe it is valuable for helping direct bots to where to crawl. Having it definitely can't hurt your site rank either.
Google Toolbar - Most everyone loves Google so this nice little toolbar can save you some time in search results as you will never need to visit the Google homepage again. Also if you use Gmail this toolbar has extra value their. Knowing Page Rank of pages that your own also is convienent. Although all this is nice it isn't necessary. Lastly when you install the toolbar there is an option to send usuage stats to Google. As a web person, YOU WANT THIS CHECKED! Why because similar to the Alexa toolbar you want your pages indexed quicker and you want your usuage stats tracked by the web powers that be. This isn't black hat it's simply keeping up with the Jones' and really can make a difference in the search engines over time.
UPDATE: I'm convinced that this is one of the additional resources that Alexa is pulling data for their updated rankings.
Compete Toolbar - Similar to Alexa this is a great toolbar for tracking traffic and web analytics. Also similar to Google and Alexa this toolbar helps Compete track your data better.
UPDATE: Once again here's another source I'm guessing Alexa is pulling for their rankings so double good.
The Social Bookmarking Toolbar
Shareaholic - This is the must have toolbar for submitting to Social Bookmarking sites. Not only is it clean and doesn't take up much room at all, it also shows you how many times the page that you are on has been dugg or saved on del.icio.us. It currently supports Digg, Del.icio.us, Facebook, Friendfeed, Google Bookmarks, Magnolia, Mixx, Reddit, Simpy, StumbleUpon, Truemors, Tumblr, Twitter, and Bzzster. You can even customize it to only show the options that you want on the pulldown.
StumbleUpon - Stumbling is just a ton of fun and this toolbar makes it incredibly easy. Check out my Social Survey article about StumbleUpon if your unfamiliar with this site. With this toolbar it's incredibly easy to surf the web, vote on pages, and share them with friends.
Zotero - This interesting toolbar quasi fits into this category but is something that is definitely worth inclusion. This toolbar help you collect, manage, and cite your research sources. That's right a toolbar that will help you cite and do research on the web. Definitely a researcher or librarian's best friend! Really the features of this toolbar are so many and varied you just need to check it out.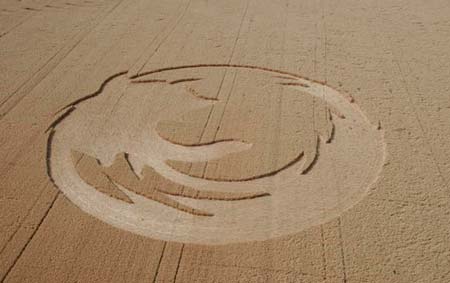 Web Developer Toolbars
Web Developer Toolbar - This is definitely my favorite toolbar for site development. There are more features than can be menioned, but some of my favorite are instant access to speed reports, validate HTML, and disable all CSS. Those mentioned are also great SEO tools. You can also edit CSS and code live on the page!
Firebug - Firebug is similar to Web Developer. I know a lot of individuals who swear by this add-on, but I personally think it's a bigger memory hog than web developer and it has issues with Gmail. Otherwise it's definitely a great compliment for Web Developer.
FireShot - FireShot allows you to quickly and easily take screenshots of your browser window. You can even capture an image of the entire page even if it scrolls off the screen. It also has a photo editor, but usually I prefer to open the files in Photoshop to edit.
SEO Toolbars
SEO Quake - SEO Quake provides so much information that it is easy to get overwhelmed. It provides instant information about PageRank, backlinks, Alexa Rank, site age, Whois, and much more. There is even a version for Internet Explorer.
RankChecker - This relatively new add-on is a ton of fun. Combining it with keyword data pulled from Google Analytics or other tools you can easily and quickly know exactly where your site stands in the SERPs for certain keywords across multiple search engines.
SEO Link Analysis - This fun little add-on gives you a wealth of additional information when you're inside Google Webmaster Tools, Yahoo! Site Explorer, or Microsoft Webmaster Portal about the links to your site. It provides PageRank, linktext, and nofollow information about links to your website. A little limited, but it is great for exactly what it does.
SEO for Firefox - An add-on that provides extensive information about a site within SERPs. Despite that what I like most about this tool is it's quick access to plenty of other research tools including keyword, traffic estimator and trends.
Other Great Add-ons

Video DownloadHelper - This add-on allows you to download videos from sites like YouTube. It also enables you to encode the downloaded video into any format you could desire. Do I really need to describe any more?
WASP - WASP will show you which analytics tracking code, if any, is on a page. Can be useful if don't have master templates and trying to track down pages without code. Also kind of neat for when your surfing the web to know what tracking your favorite sites are using.
Greasemonkey - It's not so much that this add-on does anything it's simply the framework to run bits of javascript on sites throughout the web. To give you a hilarious example take a peak at this video. Maybe you saw it a while back over on the Case Web Development Blog, but it's definitely worth watching again.
So that is my list of Firefox Add-ons. I know everyone has their own list, so what are your favorite add-ons that you can't get by without?  Oh and be warned that the more add-ons that you install the more bogged down Firefox will become.  Sometimes you don't want every add-on enabled why you perform basic search.
Finally I don't pretend to be the final word. Here are some other lists of Top Add-ons from other power Firefox users.
How did I get by before Firefox? - fellow BlogHighEd blogger Heidi Cool recently gives us picks
Firefox Add-Ons I Use - Web ManagerRichwalsky over at HighEdWebTech continues Heidi's list
The Top 12 SEO Firefox Extensions
16 Must-Have Firefox Add-ons