In the last few weeks a few new tools have come out to help in monitoring an online identity.  Because of this I think it's important to take a deeper look into what to monitor.  As if you didn't already have enough things to do in a normal day, there is a whole list of things that require regular monitoring.   Although this article is specifically geared towards monitoring a college's identity, you could easily apply the same strategy to monitoring any company or even your own online identity.
Being the first person to know what is being said around the web about your institution is a critical aspect for anyone in communication, marketing, or management of a college or university.  It's been months since Karine Joly over at College Web Editor first brought this important point to my attention and following her advice I've been able to stay on top of anything that is written about Wofford College across the vast web.  Because it's been a while I think its about time to follow-up with the resources that I've been using to monitor Wofford's presence that can hopefully help you to better monitor your online identity.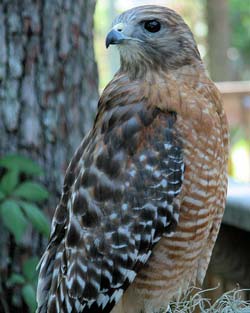 Keeping an Eye on Things
by Web ManagerMycek
The Power of RSS
With Really Simple Syndication you can quickly search multiple resources to look for an mention of a specific term or terms.  I have heard a lot of people talk about Google Alerts and the power this provides, but you can do the same thing with RSS without email overload and building potential bacn in your inbox.  There are many different search and news portals that can provide results through RSS.
I have used the following RSS feeds to monitor Wofford's online presence, the link is to the page where the "Wofford College" RSS feed can be pulled.  These examples show how simple it is to monitor something through an RSS feed.  All Google Alerts does is provide the same data except in a daily email instead of RSS feed.  Depending on your comfort level with RSS it could be time to take the next step in online monitoring.
RSS feeds to monitor an identity.
Some other good services for tracking an identity online:
Notes: You will notice that many of the results are athletics and sports related, but hopefully your a fan of your institutions athletics program?  Many of the items will show up in multiple results.
Other things to keep an eye on
Also besides all these wonderful feeds there are a few sites that require frequent monitoring.  Most important is to keep up with your institutional Wikipedia page.  Wikipedia entries are very trusted by Google and other search engines so most likely the resulting page will be right at the top of a search.  Many people will go directly to the Wikipedia entry instead of your website because they know the information is more likely to be unbiased.  Knowing what this page says and that it is accurate is very important.  Most likely a very large percentage of your students use Facebook it's also important to monitor your Facebook network to get a pulse on things that happen in the student ranks.  videos and pictures are two other things that you should regularly monitor.
Although it's rare that you will need to act on any of the data that you find it does happen from time to time.  For example there was a blog post about Wofford months ago that used our logo in a rather unbecoming manor.  Because of these resources we first of all knew about the incident and secondly were able to request that the writer remove the graphic.  Always rememberknowing is half the battle.  If you don't know about things then it is very difficult to act accordingly.
What Tools Should I use?
So now that you know you can use RSS feeds to track many things and you have an idea of some of the things that you should track what tools should I use to track everything?  Personally I use Netvibes to track all my RSS feeds (If you missed my post and video about RSS & Netvibes you should definitely give it a view).

The very best thing I've found you can do is head over and build a MonitorThis report for your search.  In their own words"With MonitorThis you can subscribe to 22 different search engine feeds at the same time. Enter a search term and click the 'make monitor.opml' button to get a list of rss feeds in OPML format." An OPML file is something that you can load into your RSS reader to create and display an RSS feed.  What I did was create a new tab in Netvibes called Wofford Tracker and imported the OPML file into this tab to quickly create the 22 RSS feeds.
There is a lot of redundancy in the results and frequently things that you have already read will turn up as unread again, but all in all this one tool will allow you to track your identity across the majority of the web.  It essentially does the same thing I was doing independently through the RSS feeds I mentioned above except instead of tracking 5 services I'm now monitoring 22.
Trackur is another tool that came out a few weeks ago that you can use to help track your identity online.  When the service first came out I signed up for a free trial.  Although it is a good place to start I didn't feel that it was half as detailed as the results I was getting through the MonitorThis feeds.  A nice feature of Trackur is the duplicates are cycled out and there are some other nice options for tracking.  The standard service is $88/month so there is an investment required.  It was organized and the favorites, filters, and sharing options were helpful, but I don't know if this justifies the investment when MonitorThis is free especially when there were many things that it didn't find that displayed in one of my RSS feeds.  With online identity management awareness is the most important element and the tools for sharing and organizing play second fiddle.  Most of the time you won't find anything that needs to be reported, but when you do a simple link in an email to key individuals is usually enough.  Monitoring these few diamonds in the rough doesn't require a separate piece of software in my mind.  A special tagged del.icio.us bookmark or word document is more than enough.
Final tips
It is very easy to get overwhelmed with monitoring an online identity.  My advice is to spend thirty minutes two or three times a week checking things.  If something large and newsworthy is happening on campus then you might need to monitor constantly, but for the most part a few times a week is plenty.  I'll admit I tend to check it out everyday, but am attempting to step back a little.  The more people you can get involved and setup then the less you need to monitor as the load can be spread across multiple people.
If there are other resources out there that you regularly use to monitor your institute online I'd love to hear about them.
Additional Reading material about Online Reputation Management:
Sam Jackson post about online identity for a student
The Permanent Record: Reputation Management for Teens
How To Manage Your Online Reputation - Tools and tips from Read Write Web
Manage Your Online Reputation - an article on Lifehacker also digging into the online reputation management