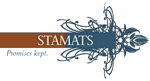 This Wednesday starts the Stamats Integrated Marketing Conference: Technology Collaboration, Results.  Wow that's a mouthful to get out properly.  Although this conference is not track heavy, it should more than make up with the quality of the presentation.  The BlogHighEd guys are both presenting (Matt Herzberger and Brad J Ward) and Head of Marketing and I have presentations to represent the "The Guru".
Head of Marketing 's presentation titled "Eye on the Prize: Implementing Technology with an Eye on ROI" promises to be chocked loaded full of insight.  I know because I've already glimpsed a rough draft.  I'll be following up on my Best in Track from HighEdWeb last month with an expanded version of that presentation that I've titled this time around, "What the Heck do all these Numbers Mean?  Web Analytics for Higher Education".
That's right a full seventy five minutes or 40% more than last time of web analytic goodness!
Check out the full schedule of sessions and decide for yourself about the quality.
Roundtable Meetup
We are also trying to arrange some roundtable discussions about various topics related to Higher Education Web Marketing and Development to hopefully video and be able to share with the community.  If you are attending the conference and have any interest in being a part of any of these please let us know.  The tentative plan is to meet up Wednesday night at the hotel bar area and just let the ideas flow.  Possible discussion subjects include:
Email Marketing - no it's not dead
The always popular subject of Social Media and Social Networking
Analytics and measurement
Blogging
Community
Future Direction of the Higher Education Web Industry
You can learn more about this idea over on the Wednesday Night Thread in the Stamats Ning group.  Even if you aren't interested but are a reader of the blog please introduce yourself.  It's always awesome meeting readers and sharing common issues and exploring ways to solve problems.