If you haven't been following the Twitter conversation on #HEtweetup, I'm finally getting in gear to do a gathering of higher education Web people in the Boston and surrounding area.  For this southern boy, being in New England is different enough, but honestly the only people I know around here either work at HubSpot or are my higher ed Web friends on Twitter, most of which I've never actually met.  So, let's try and remedy that and meet-up!  Oh, and HELP ME GET THE WORD OUT!
The Information on the Event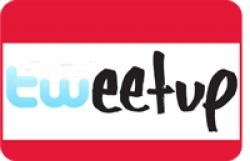 Please RSVP if you are coming, as I need an exact head count for the restaurant.  As far as it being strictly higher education people, we obviously aren't being super critical about that, as this blog is the extent of my current connection with higher education. Please join us!
Check out the event on Upcoming.
Location: Lucky's Lounge
So, come out and meet all the people that you tweet with, but might have never actually met in person. Even if you are way out of town Lucky's is close to the airport, so fly in and hang out anyway!