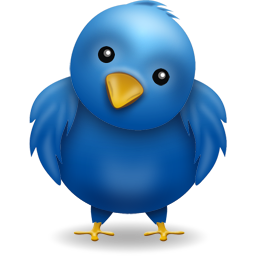 Last summer I did research for my independent study project in graduate school that resulted in "The Use of Social Media in Higher Education for Marketing and Communication: A Guide for Professionals in Higher Education." The research was largely done in June and July 2008. During this time, very few universities were actively using Twitter.
When I did that research, I concluded:
We haven't found a definitive way to use Twitter for marketing in higher
education yet. Some have suggested it can be used in conjunction with other
social media tools, such as student bloggers also having Twitter accounts they
update more often than their blogs, to serve as another tool to promote their new
blog entries. Others have suggested it can be used in emergency situations,
such as the shootings that happened at Virginia Tech (Swartzfager 2007), or
using it in place of a live chat service for recruitment (Wilburn 2008).
Since then I've noticed many universities trying to figure out ways to leverage their presence on Twitter, not only establishing one, but by actively finding ways to promote their use of it to engage community members.
Some universities, including mine, use services such as Twitterfeed, EasyTweets or HootSuite to pipe their existing RSS feeds into their Twitter accounts, so that every time something new shows up in the feed, it automatically tweets the headline and link to the full story. This is a simple way to have news, events and blog posts automated.
But, there is so much more that can be done to use Twitter in a less robotic way. The piece that seems to be lacking greatly is human interaction. We're having conversations with prospective students on Facebook, in Ning communities, and even through YouTube. Why not extend this in the natural conversation environment that is Twitter?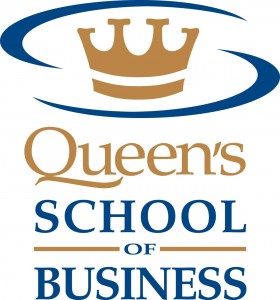 Neil Bearse, the Manager of Web Based Marketing, at Queen's School of Business in Kingston, Ontario is a leading example using Twitter to engage prospective students. Neil has TweetDeck running a great portion of every day with a search for the term "MBA" in one of the columns. While this may seem awfully broad, he has proven how local he can make it. He saw some tweets come through the stream by an individual in Europe, wondering whether it was manageable to complete an MBA online, while he continued to work. He responded with words of encouragement, indicating that Queen's MBA participants routinely complete the program in this fashion, and offered tips for maintaining balance while completing graduate studies. In a curious twist of small worlds colliding, this individual was already a graduate of a Canadian University, and was contemplating relocating to Canada to continue this studies. His experience and aspirations made him a great match for a Queen's program offered in Vancouver.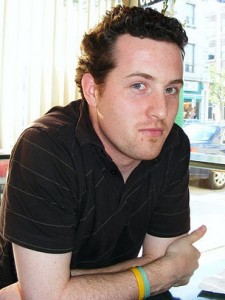 Conversion potential for this one search that Neil jumped in to talk to: $70,000.
Not sure who to start conversing with? Setup a search on search.twitter.com for the name(s) of your university. Subscribe to the RSS feed. Listen in once or twice (more if you can swing it) a day. Set up a free listening station. Find people that are talking about your university, follow them, and start a conversation with them. Setup a search in TweetDeck, or the application of your choice, with keywords you are interested in following.
Use technology to your benefit to engage in conversations. Don't just use it to spit out robot feeds, or you may be missing key opportunities that Queen's School of Business will gladly jump on.
Do you have any stories like Queen's School of Business you can share with us how your university is using Twitter?