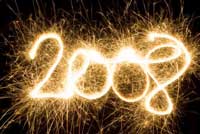 So this blog was started the beginning ofand since then we have grown to over 600 readers and hopefully helping you actually making a difference in college websites across the country.  I absolutely love the higher education community and the environment this blog has become a hub for over the last year.  I'll have a post out the beginning of next week look at some of the numbers but right now let's look at the top 10 posts of 2008, traffic wise, and some extra to toss into the fray.
There are so many excellent posts over the last year… we almost hit 200 in our first year as this is post number 201.   Here are a few other top posts worth a second look, but that didn't make the top 10 list.
Thanks for such a wonderfuland we hope to continue to prove awesome content in 2009!  Keep reading Guru's and we'll keep posting.